After years in athletic apparel, Revtown's founders decided to take the best parts of workout clothes—think comfort, flexibility and durability—and apply them to denim. Made from a proprietary blend milled in Italy and infused with the same stuff used in yoga pants, these jeans can do it all. But don't take our word for it—try them for yourself. Revtown jeans are delivered directly to your door, which means no retail markup—just great jeans at a fair price.
Take Revtown jeans for a spin and you'll discover all the things you can do in them: sitting, squatting, sprinting, biking, roadtripping, happy hour-ing, and even just kicking it on the couch.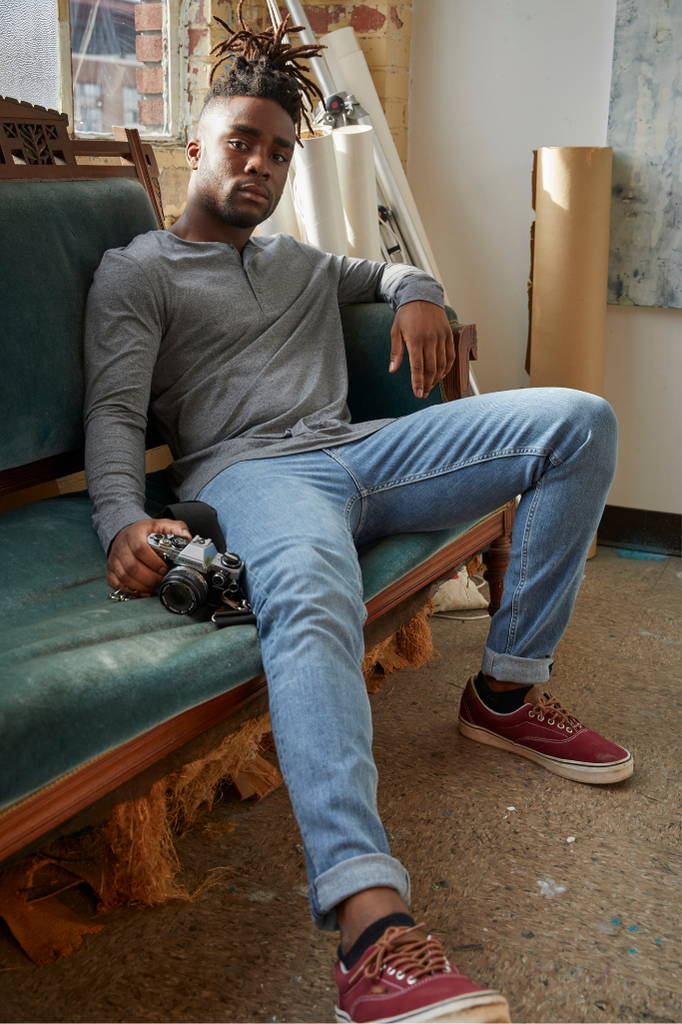 Sign up for our email list to get first dibs on new products, updates, and more!