Revtown Reviews
Thanks to the 4-way stretch in the fabric, they work on every body shape, whether you're rocker-level skinny or The Rock-level athletic.
GQ
Designed to keep you on the move, from the office to the bar, or right back to the couch — no crotch-binding, bum-sweats, or tight thighs ever.
THE HUSTLE
The perfect business casual look that modern men are looking for in a great pair of jeans. On top of that, all their jeans are modestly priced at $79.
BRO BIBLE
After wearing the Sharp dark wash, I'm confident that I'll never struggle to find denim that's equally great in terms of comfort, quality, and price.
BUSINESS INSIDER
Revtown's Italian-milled denim gives you just enough stretch, comfort, and that "holy cow where'd you get those jeans" energy that can't be matched.
MORNING BREW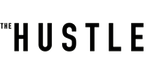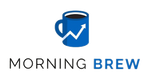 REVTOWN Shirts
The perfect complement to the
world's best jeans