Classic and timeless, these dark indigos will elevate your denim game
This is Revtown—premium, performance denim at an incredible price.
Revtown was founded by a team who had spent years in performance apparel.
By applying the game changing elements of workout clothes—comfort, function and durability—to denim, we created the most comfortable, best performing pair of jeans around.

But don't take our word for it, try them for yourself.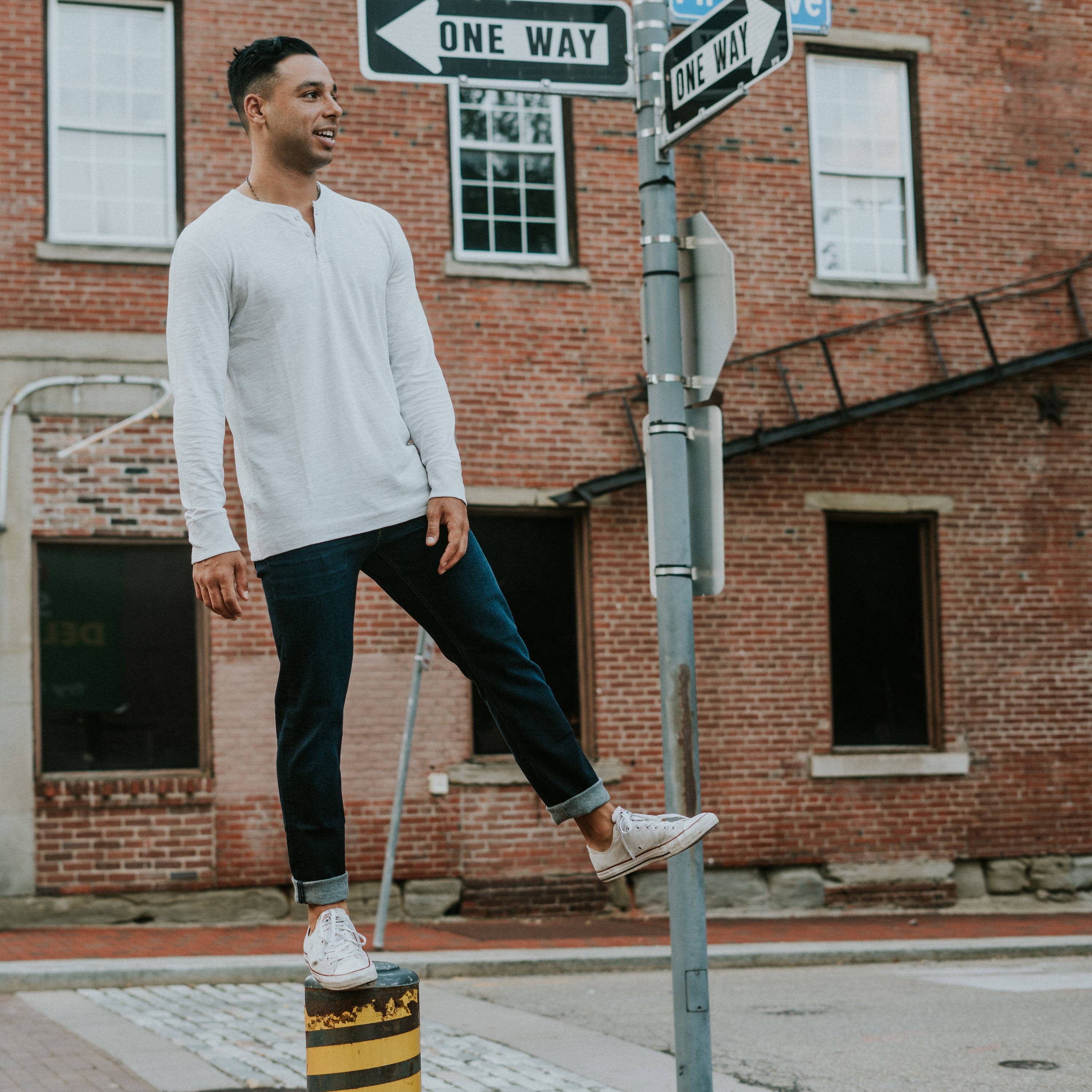 We're all about the fabric
Our jeans are made from a proprietary Italian fabric we call Decade Denim. It's tried-and-true denim, infused with a touch of stretch and woven with a strong, durable thread.
The result? Jeans that stretch where you need them to and snap back into place time after time. Perfect for athletes, guys with a bigger lower body, and, well, anyone that wants to be comfortable in their jeans.
Soft, breathable, Pima Cotton tees that feature our signature Revtown stretch. They're versatile enough for anywhere the day takes you—and easy on your wallet.