Being an athlete means that it can be hard to find the perfect fit, especially when it comes to jeans. And when you're on the go as much as the championship couple that is Jrue + Lauren, you need jeans that keep you comfortable while you're on the move. That's where we come in. Our founders spent 20 years designing athletic and training apparel, and now they apply the same science and athletic stretch to their denim.
Fashionable enough for a pregame outfit, comfortable enough to wear at home — and if you shop today, we'll be donating 10% of sales to the JLH Fund in support of social impact initiatives.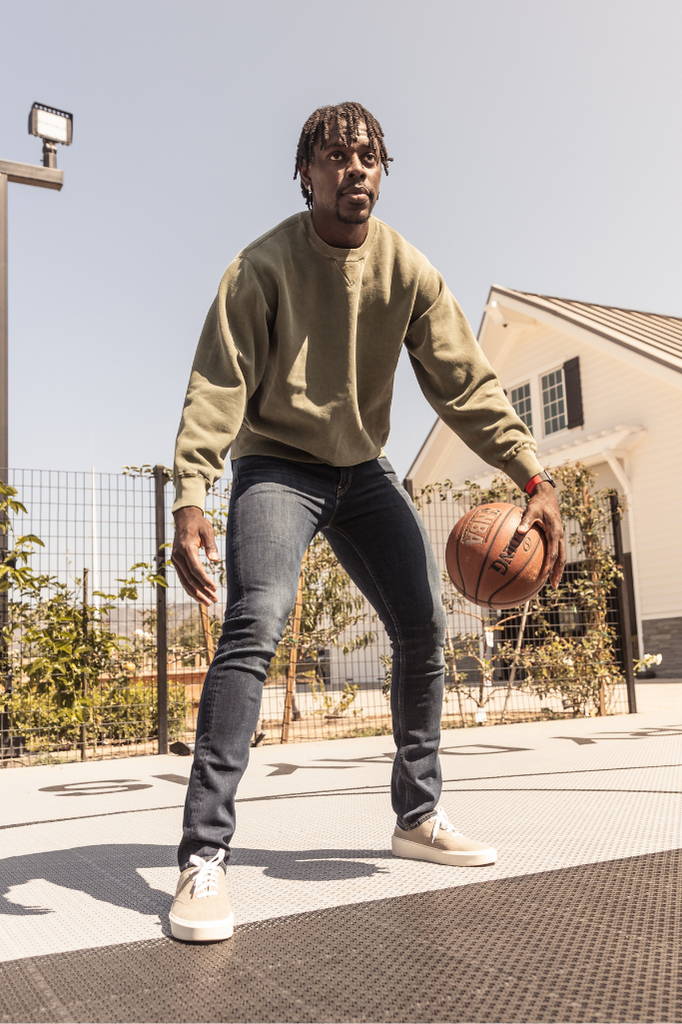 Sign up for our email list to get first dibs on new products, updates, and more!